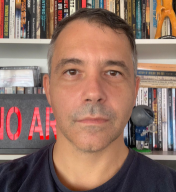 Thiago Luiz Ticchetti
From the past to the present of Brazilian ufology: are aliens among us?
The extraterrestrial presence on our planet is real. The UFO phenomenon is worldwide. And Brazil is one of the countries with the highest incidence of UFO cases in the world. But what are the records that can prove that aliens are among us? Brazilian Ufology presented in a way it has never been before.