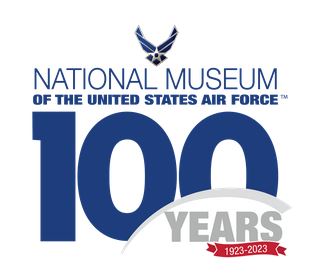 The National Museum of the U.S. Air Force, located at Wright-Patterson Air Force Base near Dayton, Ohio, is the world's largest military aviation museum. The museum features more than 350 aerospace vehicles and missiles and thousands of artifacts amid more than 19 acres of indoor exhibit space.
All buildings are connected.
There are some AMAZING virtual reality rides available for you to purchase once on site. Tickets are $10.00 each, payable at the site. You can get more information from the docents or the staff at the Atrium.
NO Food and NO Drinks, other than a sealed water bottle. Any food/drink items purchased in the gift store, theater, or the two cafes, is not allowed in the galleries.
No Weapons (guns, knives, box cutters) It's Federal property. Valid ID required for the security check.

Standard gallery tours are as follows:
10:00 a.m. – Early Years, WWI and WWII Galleries
11:30 a.m. – Korea and SE Asia Galleries
12:00 p.m. and 3 p.m. – Space, Research & Development, Global Reach and Presidential Galleries
1:30 p.m. Cold War Gallery
PLEASE NOTE – BUS WILL BE LEAVING AT 3PM SHARP!
A Docent will meet everyone by that gallery's information desk and will give a guided tour of that gallery.

Each gallery tour lasts between 60-75 minutes. You can come & go as you please.

Wheelchairs, and electric carts for those with mobility issues are available, free of charge – first come, first serve.

The Museum Foundation operates several flight simulators, a virtual reality ride, and a sit in flight ride. (All located in the 2nd Bldg)

Popular aircrafts:
B-17F Flying Fortress "Memphis Belle"
B-24D Liberator "Strawberry Bitch"
B-29 Super Fortress "Bockscar" (Dropped the bomb on Nagasaki that ended WWII)
Lockheed U-2A (Same model that Francis Gary Powers was flying when downed over the USSR in 1960)
Lockheed SR-71 A (First Operational SR-71)
Lockheed D-21B Drone
Northrop B-2 Spirit (Only B-2 on display, anywhere)
North American X-15A-2 (Fastest rocket powered aircraft)
Avro Canada VZ-9AV Avrocar ("flying saucer")
Lockheed YF-12A (Last remaining fighter version of the A-12 Oxcart)
North American XB-70A Valkyrie (Last remaining Mach 3 strategic bomber)
Presidential Aircraft (Air Force One) for: Roosevelt, Truman, Eisenhower, Kennedy (SAM 2-6000 was the plane he flew to Dallas). SAM 2-6000 was in service all the way through Clinton.

You can download the Cockpit 360 app on to your phone to get a look into most of the aircraft we have on display.
If you click the button below, there is a downloadable/printable map of the facility. The health recommendations on the page may no longer be in effect. We will make sure you are updated with the latest info before the tour starts.
Click here to add this event to your registration.